PORTLAND---Parish Social Ministry, a Catholic Charities Maine program, has announced that eight local parishes will receive Catholic Campaign for Human Development (CCHD) parish grants totaling over $23,000.
The mission of Parish Social Ministry is to provide leadership, guidance, Catholic social teaching education, and training to empower parishioners to compassionately serve people of all faiths living in their communities. The CCHD parish grants support initiatives that aim to solve community-wide problems, empowering those in need to make ongoing life changes and to become more self-sufficient while offering parishioners the opportunity to serve those less fortunate.
The parishes receiving grants in 2018 are:
Holy Savior Parish
(Rumford, Bethel)
A grant of $7,368.35 will assist the parish's Community Economic Ministry that will develop and implement job training classes, including computer skills training, workplace readiness training, and customer service training. The ministry works with the local government, local businesses, and civic groups to spur economic growth in the area through grant writing, organizing job fairs, and developing ways for the parish to support these and other initiatives.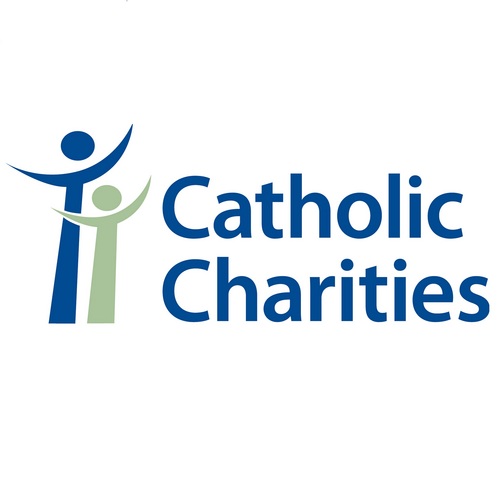 Parish of the Holy Eucharist
(Falmouth, Yarmouth, Freeport, Gray)
A grant of $5,000 will assist the parish's Aging with Grace program, which provides outreach, education, training, and events to meet the spiritual, social, and emotional needs of area seniors, both Catholic and non-Catholic. The parish's goal is to assess particular community needs and respond to them as well as develop a "toolkit" for other parishes to utilize for senior programs.
St. Paul the Apostle Parish
(Bangor, Brewer, Hampden, Winterport)
A grant of $4,750 will help fund a one-day conference on addiction, with a spotlight on opiate abuse. The goal of the conference is to educate and empower community members through direct engagement with professionals with expertise in handling substance abuse as well as healing and recovery.
Parish of the Precious Blood
(Caribou, Presque Isle, Portage, Washburn, Fort Fairfield, Mars Hill, Limestone, Ashland, Stockholm)
A grant of $2,000 will assist the St. Louis Ecumenical Food Pantry in Limestone in replacing four old freezers with three new energy-efficient freezers. Part of the grant will also be used to purchase materials to help pantry clients learn the best ways to cook the food they receive.
Parish of the Resurrection of the Lord
(Old Town, Orono, Bradley, Indian Island)
A grant of $1,500 will fund a new initiative at the parish's food pantry in Old Town. Cooking classes will be offered to show pantry clients how to make good, healthy food at a low cost. Participants will also receive a crock-pot. The goal is to improve the nutrition of those in the area, particularly children.
St. Anthony of Padua Parish
(Westbrook)
A grant of $1,000 will assist Family Promise, a ministry that provides food and shelter for homeless families as they search for jobs and sustainable, independent living. The funding will be used to provide the basic supplies needed for hosting like blankets, sheets, comforters, meals, and children's necessities.
St. Mary of the Visitation Parish
(Houlton)
The $1,000 grant will help the parish host a free café for individuals waiting to be served at Mildred's Food Pantry in Houlton. Parishioners will be trained in ways to engage people who are receiving food at the pantry so the parish can learn ways in which it can better serve this population.
Corpus Christi Parish
(Waterville, Winslow, Belgrade Lakes)
A grant of $1,000 will help the parish offer a series of programs for aging parishioners that will focus on improving the quality of their lives. Topics will include nutrition, homecare for a loved one, grief and loss, dementia and memory loss, personal